SNOW WINE
Made from the typical Bulgarian variety "Dimyat",
by the technology of old French masters - etc. "Late" or "delayed" gathering.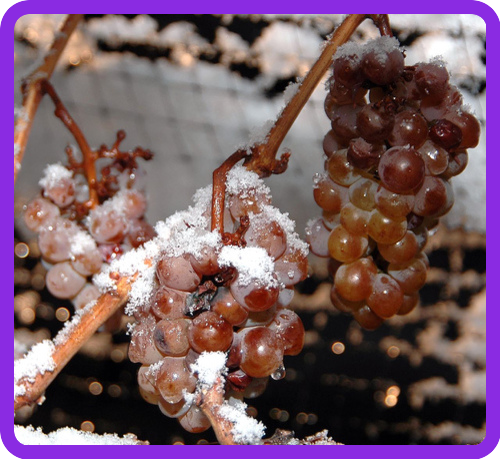 The grapes for this noble white wine harvested in early winter -
until the first snow, hence its name.
Cold "pulls" water from the grape and it is further concentrated fruit fructose /
reaching 28-29% /.
The uniqueness of the Snow wine is - especially in combination: naturally sweet and simultaneously dry / no sweeteners / wine.
As raisins are sweet grapes and the wine is unique with exotic flair.
Snow wine is protected by four !!! patents, t
rademark of the "Royal Wine Cellar" in the Palace in Balchik.
Recommended for consumption, cheese, pastries or alone.
MANDATORY properly cooled to 8 * -10 * C.